Rob Forlong is head instructor at Seido Karate Whangarei. He has trained for more than 30 years, and is a 6th degree black belt. Rob began Seido with the Palmerston North dojo in 1985 – he had to take an injury break from rugby – before moving to Dunedin in 1988 where he gained his first degree black belt (shodan) in 1990. Wellington was home from 1993 until 2015, when Rob moved to Whangarei for work. In 2016, he and his partner Bronwyn Dalley opened the Whangarei dojo.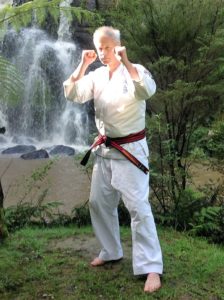 Rob maintains his links with other Seido dojo,  travelling to Christchurch camp every year, and training in Auckland and Wellington. He sees the influences from the various dojo as important because every dojo – and every instructor – has something different to offer.  Rob particularly enjoys teaching and learning the finer points of kata as well as training with weapons.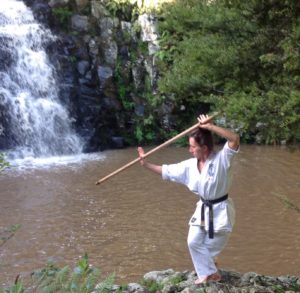 Bronwyn Dalley is a 6th degree black belt in Seido Karate and her training path has been similar to that of her partner Rob.
"I watched a Seido grading in 1985 and was so impressed I raced along to the first beginners' class I could. My training began in the Palmerston North dojo, and then Dunedin for 5 years. And then I had a 5 year break before joining the Wellington dojo in 1997. I've taught all levels – new students are great as they are as keen as mustard and come along with open minds. For the last dozen or so years, I specialised in teaching kata and running fitness classes. I love this stuff –  I can explore an interest with form and technique, and with how bodies work. I began yoga to support my karate, and have done yoga teacher training in Australia. It's fascinating to transfer skills and principles between the two forms."